Sustainability matters to us
We are a family-run agency that cares deeply about living and working sustainably. We care about what we do, who we do it for, why we do it, and the effect our work has on people and the planet. We are constantly looking at how each service we provide impacts the environment and society.
Education
We have completed the Cambridge Institute for Sustainability Leadership (CISL) course in Sustainable Marketing, Media and Creative. It was a considerable investment in time and money, but the benefits have been invaluable in boosting our knowledge across our offering and industry.
We work with suppliers who subscribe to the same values as us and we strive to source the most innovative and environmentally conscious manufacturing solution possible. As a purpose-driven creative agency, we see our role as driving – awareness, aspiration, and adoption of sustainability.
Supporting good
We are offsetting anything we can't improve with action by planting trees and contributing to great projects around the world. We support environmental causes through monthly donations to WWF and RSPB. Our hosting is powered by 100% renewable energy as is our studio. We also donate our time and skills to work alongside not-for-profit organizations that share our values.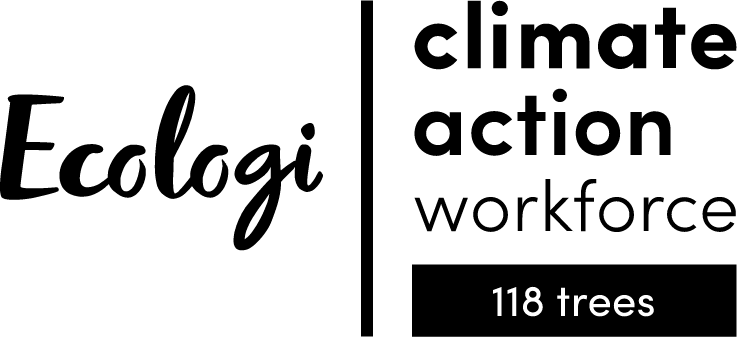 Journey to Net Zero
"It is very rare for a business to come straight in at Gold so this award reflects how impressed the Panel were in WHAT associate's judgment. "
Peter Frost – Environment Strategy Officer on behalf of the Carbon Charter Panel
Following an independent assessment carried out by qualified auditors from Groundwork East, we are thrilled to announce that we have been awarded Gold by the Carbon Charter, endorsing our commitment to reducing the environmental impact of our business operations. The Carbon Charter Gold is only awarded to organisations seen to be exemplifying best practices in terms of demonstrating significant potential reductions in carbon emissions and championing the environmental agenda. Find out more about our Journey toward Net Zero.
As a business, we have measured and calculated our environmental impact and CO₂ emissions (Scope 1, 2 ) and we have taken action to reduce our carbon footprint. We will continue to repeat this process through sustainable business practices, conscious decision-making, and positive actions. We know our biggest carbon footprint comes from the work we do for our clients (Scope 3 emissions) and the uplift in greenhouse gas (GHG) emissions that result from the increase in sales generated by our work. This is a complex scope to address, but we are trying to work it out.
Our Strategy for Action outlines the objectives we have set and our ambition for responding and acting with Purpose.